This is an archived article and the information in the article may be outdated. Please look at the time stamp on the story to see when it was last updated.
Two high school students were planning to place bombs and commit shootings at their campus in Anaheim, police said in announcing the students' arrest Thursday, which marked the last day of school.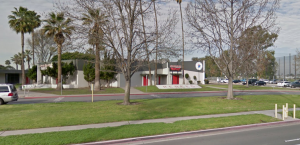 Administrators at Savanna High School, at 301 N. Gilbert St., contacted the Anaheim Police Department Thursday morning after learning about threats that had been posted online, police said in a news release.
Police worked with school personnel to identify the students allegedly behind the plan.
The unidentified students were found and arrested before classes began. They were being held on suspicion of making criminal threats and were set to be booked at Orange County Juvenile Hall.
No information about the students was provided by police.
Graduation was held for Savanna High seniors on Thursday, which marked the end of the semester, according to the school calendar.
The school is part of Anaheim Union High School District.