This is an archived article and the information in the article may be outdated. Please look at the time stamp on the story to see when it was last updated.
A 24-year-old man was arrested in connection with a hit-and-run crash that killed a bicyclist in Van Nuys Wednesday night, but a second driver, along with the victim's bike, are still being sought.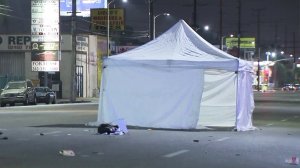 The woman was riding her bicycle along Sepulveda Boulevard at Stagg Street about 11:25 p.m. when she was struck by a vehicle that was traveling at a high rate of speed, Los Angeles Police Department Detective Bill Bustos said.
The impact launched the victim nearly 120 feet down Sepulveda Boulevard, Bustos said.
The woman, who was in her 50s, but has not been identified, died at the scene.
Witnesses observed a vehicle with a flat tire that was sparking as it traveled through the area about the time of the crash, Bustos said.
Moments later, a gold Toyota Camry that was possibly being driven by a woman ran over the victim a second time and also did not stop, Bustos said.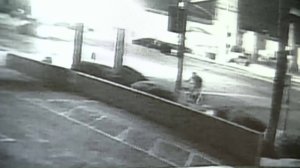 Police provided surveillance video from nearby businesses in hopes of identifying the hit-and-run drivers. The video shows the woman riding her bicycle when she is struck.
Erik Limon, of Van Nuys, was arrested in connection with the crime about 3:15 p.m. Thursday and his bail has been set at $50,000. The suspect's vehicle was also found, Bustos said.
Police are still looking for the second driver, as well as the victim's bike, which was not at the scene. Bustos said investigators believe one of the drivers picked up the bicycle, believed to be badly damaged, and dumped it after it was impacted and dragged.
Los Angeles does offer a $50,000 reward for the identification, arrest and eventual conviction in hit-and-run cases like this one, Bustos said.
Anyone with information was asked to call the Police Department at 818-644-8000.