This is an archived article and the information in the article may be outdated. Please look at the time stamp on the story to see when it was last updated.
The 14 people killed in a shooting rampage at the Inland Regional Center were identified by the San Bernardino County Sheriff's Department on Thursday, hours after grief-stricken family members and friends began naming the deceased.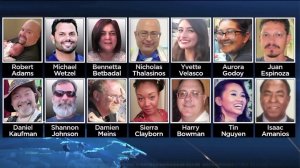 The victims were all between the ages of 26 and 60, according to a news release from the department.
They were identified as: Shannon Johnson, 45, of Los Angeles; Bennetta Bet-Badal, 46, of Rialto; Aurora Godoy, 26, of San Jacinto; Isaac Amanios, 60, of Fontana; Larry Daniel Kaufman, 42, of Rialto; Harry Bowman, 46, of Upland; Yvette Velasco, 27,  of Fontana; Sierra Clayborn, 27, of Moreno Valley; Robert Adams, 40, of Yucaipa; Nicholas Thalasinos, 52, of Colton; Tin Nguyen, 31, Santa Ana; Juan Espinoza, 50, Highland; Damian Meins, 58, of Riverside; and Michael Wetzel, 37, of Lake Arrowhead.
"This shooting has caused each victims' family, friends and co-workers, along with the first responders, to suffer an enormous personal tragedy. We must stand strong and offer support to each individual affected by this senseless attack.
Sheriff John McMahon said in the release.
But even before authorities released the full list of names late in the afternoon, relatives and friends had already begun to identify the victims as they publicly mourned, remembered and honored their loved ones.
Nicholas Thalasinos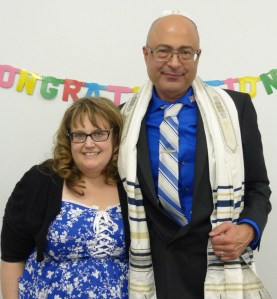 Nicholas Thalasinos, 52, was among those who died in Wednesday's deadly massacre, his wife Jennifer confirmed to KTLA. Previously, she said he had been missing following the attack on Wednesday morning at the Inland Regional Center, which also left 21 others injured.
Jennifer Thalasinos said she had a gut feeling that she had lost her husband of nine years when she first heard about the shooting. Thalasinos added she had tried calling and texting him throughout the day, but received no response.
Detectives delivered the grim news later that night.
"The waiting was excruciating just because you still, you're still trying to hold out hope even though, like I said, I pretty much knew," she said.
Nicholas Thalasinos was an environmental health services worker for the county for 13 years, she stated in an interview.
Michael Raymond Wetzel
Another victim, Michael Raymond Wetzel, was identified on a YouCaring fundraising page organized by Celia Behar.
The father of six was also killed when the shooters entered a meeting being held at the center and opened fire, the page stated. Behar said she had received a message from his wife Renee indicating that she couldn't get in contact with him following the shooting.
Eight hours later, she said, Renee Wetzel learned that her husband been killed.
"Renee would like everybody to know that Michael was the most amazing person that she has ever met. He was her best friend, he was an amazing father and he was loved by all," Behar told KTLA, reading a statement from the family.
She added in an interview that they were in "shock" and "heartbroken" over the loss.
Damian Meins
A Facebook group for alums of Notre Dame High School in Riverside identified Damian Meins as another victim of the shooting. Meins, who graduated from the school in 1975, left behind a wife and two daughters, according to a post on the group's page.
"His death has affected our community deeply. He will be missed," the post stated. 
Meins had worked in two Riverside County Department over the years, a statement from the county's executive office said. Most of his 26-year career in the county was with the Riverside County Environmental Health Department, the statement, written by Ray Smith, read.
Meins also worked as a PE teacher and in after-school care for Mari Villela's children at St. Chatherine's School in Riverside, Smith wrote.
He volunteered with the school as a member of the football team's "Chain Gang," according to the alumni group's page.
Robert Adams
Robert Adams, a husband and father, also lost his life in the deadly incident, his wife's friends said in a GoFundMe page.
Described as a "remarkable" and "cherished" man, his death was a "great loss" to the family, according to the group.
Adams left behind a wife, Summer, and a "precious" daughter, Savannah, according to the page, which was raising money for the pair amid the difficult time.
Larry Daniel Kaufman, 42, worked at the coffee shop inside the Inland Regional Center, the Association of Regional Center Agencies said Thursday. He owned the shop, the Los Angeles Times reported.
Kaufman's boyfriend, Ryan Reyes, described him to the Times as a free spirit, and said he would often chat with everyone met. He didn't have a driver's license, nor did he want one, Reyes said, adding Kaufman preferred riding to and from work with him.
The pair also shared a love of horror movies, according to Reyes.
He said it was an agonizing 22 hours after the incident before he and relatives found out about their loved one's fate.
Harry Bowman
A package was seen on the doorstep of Harry Bowman's Upland apartment on the evening after he and 13 others were killed in the shooting rampage, according to The Times.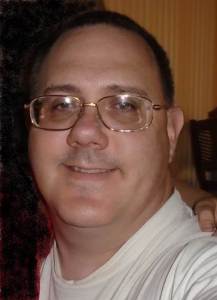 In a phone interview, his mother, Marion, told the newspaper that the package addressed to "Hal" contained Christmas presents.
A resident of York, Pennsylvania, she said that her 46-year-old son had grown up in that city before moving to California more than 15 years ago. He was a father of two daughters, she added, whose family wanted to protect their privacy.
Dr. Guillermo Saenz, a neighbor at the Stoneridge Apartment Homes in Upland, said of Bowman and one of his daughters: "He would come out to the pool and teach her to swim."
Isaac Amanios
Isaac Amanios, 60, was a married father of three who worked for the San Bernardino County Department of Public Health, The Times reported.
A relative, who asked not to be named, described Amanios to a Times reporter as "an amazing father, brother, an amazing everything."
NFL player Nat Berhe, a member of the New York Giants, said Amanios was his cousin.
"Just got word that one of my cousins was among the 14 killed yesterday, so I'm sick right now," Berhe said on Twitter.
"The true terror is that this keeps on happening. I still can't believe it," Berhe said in a subsequent tweet. "Take a moment to think of the families hurting right now."
Yvette Velasco
Yvette Velasco was one of Robert and Marie Velasco's four daughters, according to The Times.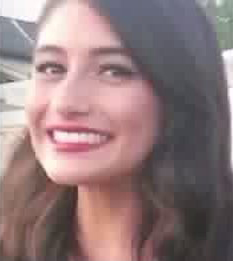 The 27-year-old victim was "full of life and loved by all who knew her," the family said in a statement released to the newspaper.
Stephen Porter, a priest at St. Catherine of Sierra Catholic Church in Rialto, said in a Facebook post that Yvette Velasco was a parishioner at the place of worship.
Porter asked for prayers for all the victims, "but especially for +Yvette Velasco (27)."
"May she rest in peace," Porter wrote.
On his LinkedIn page, Shannon Johnson described himself as a "hard-working professional with over a decade of experience" in the field of environmental health.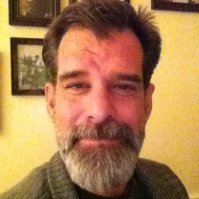 He graduated from Cal State San Bernardino with a bachelor's degree in 2004, according to his profile on the social networking website.
Johnson, 45, was a Los Angeles resident who "rose before dawn each morning to get to his job as a San Bernardino County health inspector," L.A. Mayor Eric Garcetti said in a statement.
Johnson shared a Koreatown home with his girlfriend, Mandy Pfifer, a "longtime member" of Garcetti's Crisis Response Team, according to the mayor's office.
"We offer our full support to Mandy in this unimaginably difficult time, and I send my deepest condolences to Shannon's family and all who are grieving loved ones in the aftermath of this senseless tragedy," the statement said.
Bennetta Bet-Badal
Bennetta Bet-Badal, 46, was born in Iran and "fled to America at the age of 18 to escape Islamic extremism and the persecution of Christians that followed the Iranian Revolution," a GoFundMe page stated.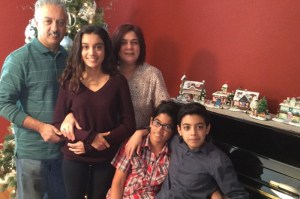 She initially settled in New York City, and later moved to Rialto with her husband, Arlen Verdehyou, according to a statement on the website, which spelled her name as Benneta Betbadal.
The couple "had three children, now ages 10, 12 and 15," the page stated.
Bet-Badal graduated from Cal Poly Pomona with a degree in chemistry, and worked at the San Bernardino County Department of Public Health "for many years," according to a the fundraiser.
The fund would be used "solely to benefit" the three children, "as they and the family adapt to life without her," the statement added.
Aurora Godoy
Aurora Godoy, 26, was a married mother of a 2-year-old boy, according to a GoFundMe page created after her death.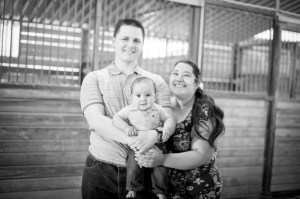 She was survived by her son, Alexander, and her husband, James, a statement on the fundraising website said.
"The Godoy family has always been positive, fun, loving and have grown on all of us in such a short amount of time," the page said. "The Godoys are more than (co-workers) or friends, they are family."
The fund was established to help cover Aurora Godoy's funeral expenses, the statement said.
Sierra Clayborn
Sierra Clayborn graduated from UC Riverside and worked for San Bernardino County as an environmental health specialist, The Times reported.
"I love hanging out with my friends and I love my blooming career in public and environmental health," she wrote on her Facebook page, according to the newspaper. "I am dedicated to enjoying my new life, that God so graciously gave me, so I thank Him… and live life to the fullest. I love my life."
Her sister, Tamishia Clayborn, expressed her grief in a Facebook post after the Inland Regional Center shooting, The Times reported.
"I love you more than you ever knew," the post stated. "You were taken too soon. My heart is broken. I am completely devastated."
Juan Espinoza
A 50-year-old resident of Highland, Juan Espinoza was survived by his wife, a daughter and a son, The Times reported.
His daughter, Jerusalem, told the newspaper that he had worked as an inspector for the San Bernardino County Department of Public Health.
Tin Nguyen
Tin Nguyen, 31, was a Cal State Fullerton graduate who worked for San Bernardino County as a health inspector, according to  The Times.
At the age of 8, she had fled Vietnam with her mother and maternal grandparents, the newspaper reported.
"You cannot imagine how caring she is. She had such a big heart," her 16-year-old cousin, Emily Nguyen, told The Times. "She never said no to us and would give you anything you asked."
A GoFundMe page, created to raise funds for Tin Nguyen's funeral costs, described her as an "incredible person with a contagious smile" and "someone that had a heart bigger than the sun."
KTLA's Courtney Friel and Melissa Pamer contributed to this story.