This is an archived article and the information in the article may be outdated. Please look at the time stamp on the story to see when it was last updated.
A shooting in a Covina home left two women dead and a 2-year-old boy injured early Sunday morning, according to the Covina Police Department.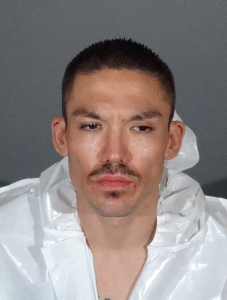 Officers were called to the 700 block of South Rancho Sinaloa Drive shortly after midnight where they encountered 36-year-old Lucas Fick, who was on parole for being a felon in possession of ammunition.
Accompanied by the toddler, Fick went to a nearby house and told a neighbor that "something bad had happened" and to call the police, officers said in a press release.
The neighbor who called 911 told KTLA Fick appeared nervous, and that the toddler did initially not appeared injured.
Police discovered two women suffering from gunshot wounds upon entering the home. The women were pronounced dead at the scene.
"It's very awful, very sad, especially when you see the little boy," said Candice Edwards, a woman who lives in the neighborhood. "The little boy was just priceless."
Edwards said everyone in the neighborhood was afraid of Fick, who was described by police only as a person of interest in the killings. She said his mother and girlfriend lived at the home where the bodies were found.
The child was transported to a local hospital with a gunshot wound to the back -- an injury that was not immediately discovered. He underwent emergency surgery and is expected to recover, police said.
Fick was arrested at the scene on suspicion of being a felon in possession of a firearm and is being held without bail on a parole hold, according to police.
The investigation into the shooting is ongoing. Video showed coroner's officials removing a body from the home.
Anyone with information is asked to call the Covina Police Department Detective Bureau at 626-384-5612.