This is an archived article and the information in the article may be outdated. Please look at the time stamp on the story to see when it was last updated.
Two young dogs that lived in the Perris home where the 13 children of David and Louise Turpin were rescued will be raffled off to a new adopter.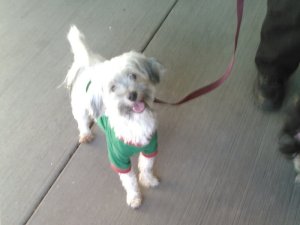 The city of Perris announced Thursday that it would hold an adoption raffle for the animals, both female Maltese mixes about a year old. The dogs must be adopted together.
The pets were apparently seized from the Turpins' home in the 100 block of Muir Woods Road. On Sunday, a 17-year-old girl escaped the home before dawn, called 911 and drew deputies to the residence, where they uncovered a disturbing case of extreme alleged child abuse that has captivated international attention.
The Turpins were charged Thursday with torture, false imprisonment, and abuse of the children and dependent adults, and they're being held on $12 million bail. The 13 children, who range in age from 2 to 29, are in two area hospitals getting treatment for severe malnutrition and other complications from years of physical abuse including being chained to furniture and left in their own waste as punishment, authorities have said.
The dogs, by contrast, "appear healthy," an animal control officer said in the announcement from Perris. The pets were described as "friendly" and leash-trained.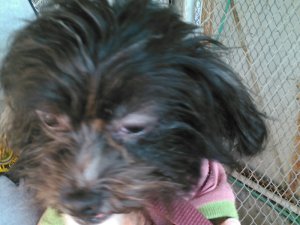 A black dog is named "Fluffy," the city said. No name was given for the white dog.
Entries for the raffle were being accepted Friday through Jan. 26.
Only Perris city residents are eligible; the city's animal control services officers will inspect prospective adopters' homes "to ensure they are adequate to accommodate the dogs."
Those who apply and are deemed eligible will be entered into a pool; a winner will be drawn at random on Feb. 5.
The dogs must be spayed and immunized before moving to their new home, the city said.
Those who want to adopt should email cavila@cityofperris.org by Jan. 26 with their name, address, contact number and email.
Related: Ways to Donate to 13 Turpin Children, Who Authorities Say Endured Years of Torture by Their Parents