This is an archived article and the information in the article may be outdated. Please look at the time stamp on the story to see when it was last updated.
A $20,000 reward in exchange for information leading to the arrest and conviction of the hit-and-run driver who killed a 15-year-old Sylmar girl will be offered Monday at the Los Angeles County Sheriff's Santa Clarita Valley station.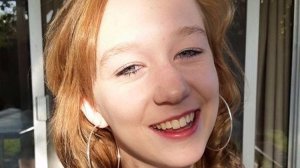 Desiree Lawson was struck the day after Christmas last year as she crossed the northbound lanes of Sierra Highway, just south of Soledad Canyon Road in Santa Clarita. Family members said Desiree left home in September but had recently vowed to return soon.
Authorities received tips that a man had been seen walking with or near Desiree about 8:40 p.m., the time of the collision, but no one has been arrested in connection with her death. No vehicle description was available. Investigators said there are no street lights in the area, nor any nearby intersections or crosswalks.
Desiree, who had five siblings, had been a cheerleader and hoped one day to become a social worker, said relatives.
Click here to read the full story on LATimes.com.