This is an archived article and the information in the article may be outdated. Please look at the time stamp on the story to see when it was last updated.
Rewards totaling $20,000 were put forth Thursday in the search for whoever shot and killed 20-year-old Saieed Stecoo Ivey as he sat in his car in Monterey Park more than two years ago.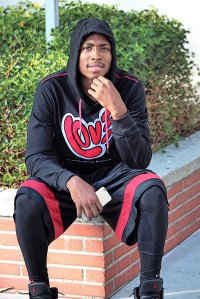 The rewards for information leading to the arrest and conviction of the suspect or suspects were announced by family members and Los Angeles County Sheriff's Department Lt. Rodney Moore during a 10 a.m. news conference in Monterey Park.
One half of the reward was approved by the Los Angeles County Board of Supervisors, the Sheriff's Department stated in a news release.
"He was a beloved student athlete at East Los Angeles College and he was killed on his 20th birthday," Moore said during the news conference.
The remaining $10,000 is being sponsored by Ivey's family and friends.
Ivey was killed on June 9, 2016 at about 4:30 a.m. as he sat in a car in the parking lot of his apartment complex in the 800 block of El Repetto Drive.
He had just turned 20 years old a few hours prior to the shooting.
Ivey had moved to Los Angeles from Chicago to pursue his education and a career in basketball.
"Saied did not deserve this … so humble," his mother Chareda Carter said through tears at the news conference. "Although it's been a couple of years it still feels like yesterday to me," she said.
Investigators are hoping the rewards will lead to new information that will help them track down whoever shot Ivey that Thursday morning.
Anyone who can help was asked to call the Sheriff's Department at 323-890-5500. Those who wish to remain anonymous can contact Crime Stoppers at 800-222-8477.