This is an archived article and the information in the article may be outdated. Please look at the time stamp on the story to see when it was last updated.
An aspiring firefighter whose fatal shooting in Compton remains a mystery was called a good man by his tearful girlfriend at an event where a $20,000 reward for information on the death was announced Wednesday.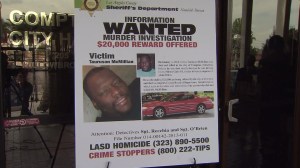 Tauruson McMillian, a 34-year-old who worked for the city of Pasadena and was studying fire science, was found with multiple gunshot wounds in the 1300 block of North Wilmington Avenue in the early evening of Jan. 4.
He had been visiting a friend in Compton and was on his way to see family in Downey, and was talking to his girlfriend Pam Adel on the phone when he was shot.
"Tauruson McMillian was a man of good character, ambitious, God-loving," Adel said at a news conference on the steps of Compton City Hall Wednesday. "His smile brightened up any room."
McMillian had been driving his red Chevrolet SS Monte Carlo when he was shot, and detectives believe he was killed "simply because he was driving his red vehicle," according to a news release from the Los Angeles County Sheriff's Department.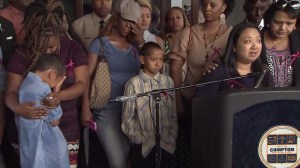 "Our investigation hasn't revealed any obvious signs of why anyone would want to target Mr. McMillian," sheriff's Lt. John Corina said. "He was a hardworking person … He had a family.
"He had no enemies that we know of. This may actually be a case of possibly a mistaken identity."
The victim's father, George McMillian, said the killing of his only son did not make sense.
A $20,000 reward was being offered by the Los Angeles County Board of Supervisors and the city of Compton for information leading to the conviction of Tauruson McMillian's killer or killers.
Anyone with information was asked to call Sgt. Recchia or Sgt. O'Brien of the sheriff's Homicide Bureau at 323-890-5500 or Crime Stoppers at 800-222-8477 (TIPS).
KTLA's Carolyn Costello and Kennedy Ryan contributed to this article.