This is an archived article and the information in the article may be outdated. Please look at the time stamp on the story to see when it was last updated.
The boyfriend of a man who was found apparently strangled to death in the closet of a Santa Clarita home was charged in the killing on Wednesday.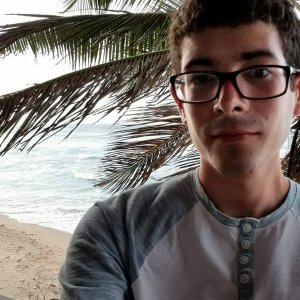 Christian Alexander Ortiz, 21, was charged with murder in the death of Brayan Rodriguez, who had been reported missing by his family, according to a statement from the Los Angeles County District Attorney's Office. Prosecutors confirm the two were in a relationship.
Loved ones were executing a search for the 20-year-old UC San Diego student on Sunday when his body was found in Ortiz's closet, two days after he was reported missing.
Rodriguez's family said he disappeared after walking out following a heated argument on Sept. 22.
Deputies believe the cause of death was strangulation. They had been called to the house regarding a person not breathing.
Sheriff's officials have said the body was found in Santa Clarita, but the DA's office says it was found in the closet of Ortiz, a resident of Valencia.
Ortiz was taken into custody early Monday morning and was being held on $2 million bail. He is set to be arraigned Nov. 16 in the San Fernando branch of L.A. County Superior Court.
The L.A. County Sheriff's Department is continuing to investigate the death.