This is an archived article and the information in the article may be outdated. Please look at the time stamp on the story to see when it was last updated.
A man was convicted Tuesday for his role in the torture and burning death of a 34-year-old Ontario woman in 2011 who was attacked by a group of people, including her ex-boyfriend.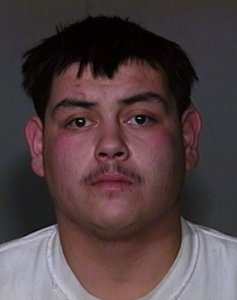 A jury found Johnny Hernandez, 25, guilty of first-degree murder, torture, mayhem and arson causing the death of Maria Banuelos, the San Bernardino County District Attorney's Office announced in a news release.
On Oct. 22, 2011, Officers from the Ontario Police Department responded to an apartment complex and found Banuelos on fire, the DA's office said.
Residents were still trying to give Banuelos aid when police arrived to the scene.
Prosecutors said in her last words, Banuelos was able to tell police who attacked her.
"Hector Meza set me on fire. He is abusive and obsessive," Banuelos said.
Meza, 45, was the ex-boyfriend of Banuelos, according to a story in the Los Angeles Times. In addition to Hernandez and Meza, Genese Ramirez, 27, Robert Zapata, 25, and Johnathan Zuniga, 30, were also arrested and linked to the deadly attack against Banuelos.
Before she was set on fire, the D.A.'s office said Banuelos had been hit in the head three times with "something consistent with a metal bar."
She died two days after the attack.
In January 2017, Meza was sentenced to life in state prison without the possibility of parole.
Zuniga was sentenced to 25 years to life in state prison.
Zapata and Ramirez are set to appear in court later this month.
Hernandez faces up to life in state prison without the possibility of parole when he is sentenced in August.