This is an archived article and the information in the article may be outdated. Please look at the time stamp on the story to see when it was last updated.
A man who authorities previously identified as a person of interest in the shooting death of a corner store employee in Lancaster was arrested in the case on Thursday, officials said.
Deonte Darrell Johnson, 21, turned himself in to authorities on Thursday, the Los Angeles County Sheriff's Department said in a news release.
A male juvenile, who is not being identified due to his age, was previously arrested in connection with the fatal Feb. 19 shooting of John Ruh.
The 61-year-old U.S. Marines veteran was highly regarded by customers at the convenience store where he worked, and would often offer to pay for items people couldn't afford, according to sheriff's officials.
Investigators say two men had gone into the store on the 44400 block of Division Street intending to rob it that morning, but instead wound up shooting Ruh multiple times and left with nothing.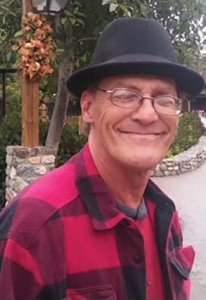 Detectives struggled to identify the suspects in the case, although they were caught on surveillance cameras, because they had worn sweatshirts with cinched hoods to conceal their faces.
Ruh's partner of 22 years, Michelle Brace, has said she became concerned for his safety after previous incidents at the store and asked him to quit, but he refused.
"He was just loving," she said. "Everybody that he met liked him."
He is survived by a son and six grandchildren, as well as five of his partner's children he helped raise.