This is an archived article and the information in the article may be outdated. Please look at the time stamp on the story to see when it was last updated.
Three young men were arrested after allegedly shooting random juveniles walking down the street in Yucaipa and the trio may have been planning to target trick-or-treaters on Halloween night, the Yucaipa Police Department said Tuesday.
The paintball attack happened on Saturday, when three men drove by a group of three younger people who police described as "juveniles" walking near Brandon Road and Cramer Road, officials said in a news release.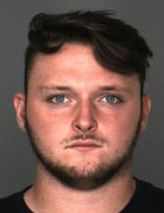 The three men — which include Andrew Miner, 18; Austin Agee, 19 and Tristin McDaniel-Roper, 18 — were driving a black Honda Civic when they allegedly fired several rounds from two paintball guns at the group, police said.
Two were hit and left with minor injuries in the attack, police said, but it appears nothing was done to provoke the attack and the victims were actually random targets.
An investigation revealed the men may have been planning to shoot at random people on Halloween night when children are trick-or-treating, police said.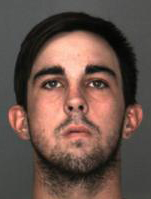 Days after the attack, on Monday, the men were interviewed by phone and arranged to turn themselves in to police on Tuesday, officials said.
They have been charged with negligent discharge of a weapon and conspiracy and were booked and held on $50,000 bail, police said.
All of the suspects are former students of Yucaipa High School, police said.
Police said there may be more victims and are encouraging anyone with information to contact detectives at the Yucaipa Police Department at 909-918-2305.