This is an archived article and the information in the article may be outdated. Please look at the time stamp on the story to see when it was last updated.
Three people were arrested in two separate incidents in which violent threats were made against Loara High School in Anaheim over the weekend.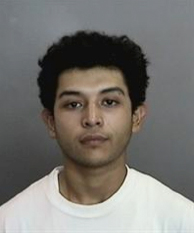 The threats were posted on a campus-oriented social media account called OGLE, the Anaheim Police Department stated in a news release Sunday.
A 15-year-old student who attends the school was arrested after police were made aware of the first threat Friday afternoon.
No weapons were found at the 10th grader's residence and there was no indication he would have had the means to carry out the threat, the Police Department stated.
The boy, who was booked at Orange County Juvenile Hall, was not identified due to his age.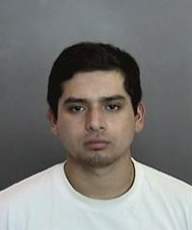 A second threat made through the same OGLE application was reported by school officials Saturday evening.
Detectives identified 18-year-old Miguel Meza as the suspect and contacted him during a vehicle stop early Sunday afternoon, the news release stated.
Police allegedly found two loaded handguns in Meza's vehicle. He was arrested on suspicion of making criminal threats and possession of loaded handguns.
Police also arrested Johnny Aguilar, 23, on suspicion of possessing loading handguns and probation violations, according to the Police Department.
No details were given on what the threats posted to OGLE entailed, but the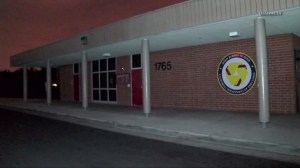 news release did describe them as violent.
Users on OGLE are able to anonymously post comments, photographs, and videos and exchange messages with others in the application.
"Students and parents alike need to understand we do not take these threats lightly. We will prosecute anyone who makes such threats, even as a hoax, to the fullest extent of the law," the Police Department stated in the news release.
The school was open Monday morning with heightened security in place, according to officials.