This is an archived article and the information in the article may be outdated. Please look at the time stamp on the story to see when it was last updated.
Three men have been arrested in connection with the fatal shooting of a 24-year-old man at a gas station in Buena Park last month, police announced Thursday.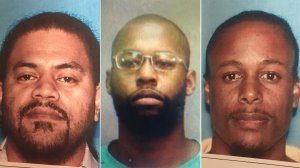 After an extensive investigation that included the release of surveillance footage and photos, authorities identified the suspects as 33-year-old Jeffrey Tuli, 35-year-old Aaron Vermont Jackson and 32-year-old Dejon Vincent Griffin, according to a Buena Park Police Department news release.
Tuli is suspected of shooting 24-year-old Maher Yousef in the head as he sat in his car outside a Mobil minimart at 5989 Beach Blvd. on the night of July 1, the release stated.
Yousef had been followed to the gas station by three men, who likely targeted the victim because he worked at a check-cashing business, according to police.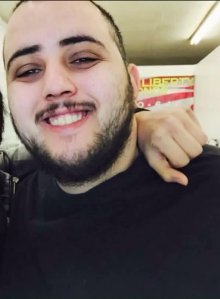 Surveillance video released by investigators in the days following the deadly shooting showed three armed men surrounding the motorist.
The men brandished weapons and demanded money from Yousef, according to police. He was shot at close range after a brief struggle with one of the gunmen.
The three suspects, all from San Bernardino, were taken into custody in separate states: Tuli was arrested in Riverside; Jackson was arrested in Las Vegas; and Griffin was arrested in Lakewood, Washington.
Tuli, who was also allegedly involved in a string of other unrelated robberies, is being held at the Riverside County Jail. Jackson and Griffin are in custody in Las Vegas and Washington state respectively, and are awaiting extradition hearings, the release stated.
The three men were expected to be charged with homicide, police said, adding that the case has been turned over to the Orange County District Attorney's Office.