This is an archived article and the information in the article may be outdated. Please look at the time stamp on the story to see when it was last updated.
Salinas police found three starving children, including one chained to the floor, of a home last month, officials said Friday.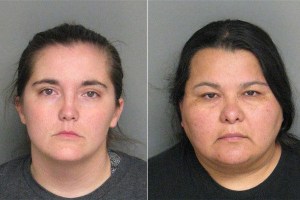 "It was a particularly heinous case," Monterey County Sheriff Scott Miller told the Monterey Herald, adding that the children had "hardly eaten for months."
The two boys and a girl were taken into protective custody, according to the Associated Press.
"It seems that the little girl was the major target of this abuse," Miller told the Herald.
https://www.facebook.com/photo.php?fbid=10152287142889614&set=a.440942949613.222741.72391084613&type=1&theater