This is an archived article and the information in the article may be outdated. Please look at the time stamp on the story to see when it was last updated.
Four people were wounded by gunfire Friday night in a shooting in San Bernadino, authorities said.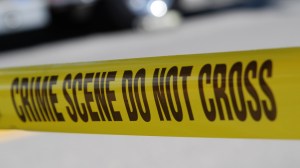 Officers responded about 7:20 p.m. to the 2900 block of North Washington (map), according to Lt. Rich Lawhead, spokesman for the San Bernadino Police Department.
Three males and one female were injured in the incident, which police described as an argument that led to an apparent gun battle between two people.
The cause of the confrontation was unknown, Lawhead said.
San Bernardino County sheriff's deputies were assisting police officers at the scene.
No other details were immediately available.