This is an archived article and the information in the article may be outdated. Please look at the time stamp on the story to see when it was last updated.
GLASSELL PARK, Calif. (KTLA) — Three puppies bred as assistance dogs for the hearing impaired were recovered Saturday after being taken from their owner's car in Highland Park, authorities said.
Three other puppies that were taken in the same incident were still missing Saturday.
"I'm so happy to have them back," the owner of the puppies, Ryan Fingerle, said. "I just want to say thank you, thank you, everyone, for your help."
Fingerle said she was leaving a Highland Park animal hospital Monday when she realized she forgot to sign some papers and ran back in.
The puppies, described by police as American bulldogs, were left inside the car with the air conditioning on, Fingerle said.
The puppies were gone when she returned.
They were described as Hispanic men between 25 and 35 years old.
They were around 5 feet 6 inches tall and weighed between 160 and 200 pounds, according to police.
The puppies were being raised by Fingerle, who is hearing impaired, to sell to other hearing impaired people.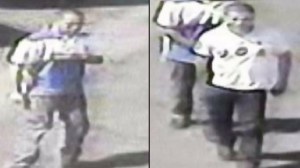 They are only six-weeks old and were estimated to be worth about $1,000 apiece.
Police asked that anyone with information to contact the LAPD at 323-344-5757.
Those who wished to remain anonymous were asked to call Crime Stoppers at 1-800-222-8477.