This is an archived article and the information in the article may be outdated. Please look at the time stamp on the story to see when it was last updated.
At least 12 lives were cut short on Wednesday when a gunman stormed a Thousand Oaks bar and opened fire.
The Borderline Bar and Grill was holding a weekly country music dance night for college students.
Mayor Andrew Fox said it is going to be a "very difficult day for many people."
A Ventura County sheriff's sergeant who responded to the shooting has been identified as among the dead, as well as U.S. Navy veteran who survived the 2017 mass shooting in Las Vegas.
The assailant was identified as 28-year-old Ian David Long. He was also found dead and is believed to have killed himself.
Here's what we know about the people who died in the shooting: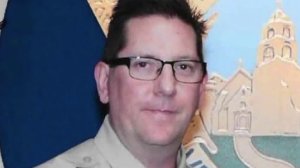 Among the first officers through the door at bar, Ventura County Sgt. Ron Helus was shot several times as he tried to stop the rampaging gunman.
It would be the last heroic act of the 29-year law enforcement veteran.
"He went in to save lives, to save other people," Ventura County Sheriff Geoff Dean said. "He was totally committed, he gave his all. And tonight, as I told his wife, he died a hero."
Helus succumbed to his wounds at a hospital, police said. He is survived by his wife and son.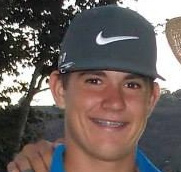 Jason Coffman identified his son Cody as a victim of the shooting.
The father spoke to reporters before he learned of his 22-year-old son's death, and after he shared a tearful phone call with officials who told him his child had been shot.
He recalled saying "goodbye" to Cody before he left for the restaurant, which he went to every Wednesday for "College Country Night."
Cody was a baseball lover who had aspirations to join the Army, his father said.
"My son was on his way to fulfill his dream of serving the country," Jason said.
Telemachus Orfanos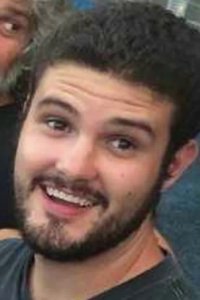 The 27-year-old U.S. Navy vet, known to his friends as "Tel," survived the Route 91 Festival shooting in Las Vegas in 2017, The New York Times reported.
On Wednesday, he was killed in Thousand Oaks.
Photos on his Facebook page shows the former Eagle Scout with friends at ballgames or at work.
Some photos are embellished with patriotic graphics and another marks the anniversary of the Sept. 11, 2001, terrorist attacks.
His mother, Susan Schmidt-Orfanos, said Thursday that she wanted gun control, her voice shaking with grief and rage.
She said she wanted Congress to "pass gun control so no one else has a child that doesn't come home."
Alaina Housley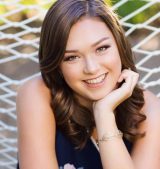 The aunt and uncle of Pepperdine student Alaina Housley confirmed that she died in the shooting.
Actress Tamera Mowry-Housley and her husband Adam Housley issued the following statement:
"Alaina was an incredible young woman with so much life ahead of her and we are devastated that her life was cut short in this manner."
The couple earlier used Twitter and Instagram to seek information about and prayers for their niece.
Pepperdine University shared condolences with the Housley family.
"Our hearts are broken with the news of this profound loss," the school said in a statement. "We offer our deepest condolences to the Housley family and ask that our community join us in keeping Alaina's family, friends, and loved ones in their prayers during this incredibly difficult time."
Noel Sparks 
Sparks, 21, was active at United Methodist Church in Westlake Village, who confirmed her death Thursday. "We grieve with Tony Sparks and Wendy Anderson," the church said in a Facebook post. She was a student at Moorpark College.
"She was always so joyful to help others and fill needs," he friend, Sara Penrose, wrote in a Facebook post remembering the victim.
Sparks was also a gifted dancer and artist, Penrose said.
The two met in Bible study at Calvary Community Church, Penrose said. Sparks always appeared to be serving at church or leading groups of young girls.
"As we say at Calvary often, she lived and loved like Jesus," Penrose said. "She was genuinely caring, and loved serving people. She definitely left a legacy of selfless servitude."
Sean Adler 
Adler was a bouncer at the Borderline, and previously worked as a wrestling coach at Royal High School in Simi Valley, according to school's team.
"He was transitioning careers and still made time for our team," the team said on Facebook. "He travelled with us through some of the roughest times we had as a program. He was positive, motivational, and truly wanted the best for the people around him. He was opening a coffee shop in Simi Valley, friends said.
A longtime friend said Adler died doing what he was passionate about — protecting people.
Debbie Allen said she knew him for 30 years, and that he would stay late at Borderline Bar & Grill in Thousand Oaks to ensure people could get home safely.
Dan Manrique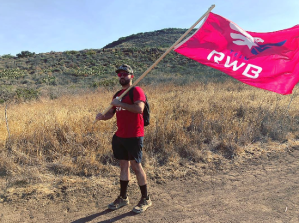 Dan Manrique was a Marine Corps veteran whose service continued after he returned stateside.
After serving with the 2nd Combat Engineer Battalion, 2nd Marine Division, as a Radio Operator, and deploying to the Middle East in 2007 with the 26th Marine Expeditionary Unit, he joined Team Red White & Blue, a veterans organization, in 2012.
"Dan's life was dedicated to serving others, during his military career and beyond," said John Pinter, Executive Director of Team RWB.
"We offer our deepest condolences to the Manrique family and ask that our Eagles around the world join us in keeping all those impacted by this tragedy in your thoughts and prayers."
Blake Dingman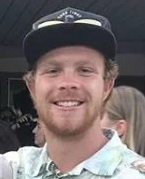 Aidan, Dingman's younger brother, spoke to the media early Thursday saying he had not been able to get ahold of his sibling.
At 2:23 p.m., the Thousand Oaks Acron reported that the 21-year-old had died.
Aiden posted an image of him and his brother on Instagram with the message: "Words cannot describe the pain I am feeling. Last night my life was changed forever. I received news of gunfire at Borderline Bar & Grille from a friend. Which was where my brother was hanging out for the night. Me, my dad, and mom raced to the scene. Or as close as we could get. We tried for hours and hours to get in touch with Blake and got no response. At 12:00 this morning I was informed that my amazing brother was taken down by the shooter as well as his good friend Jake Dunham. Blake, I love you so much and I miss you more than you can imagine."
Jake Dunham
Dunham's father had been trying to get a hold of him all morning, but that his phone just kept ringing.
A friend of Dunham's told his father that he had just said goodbye to Dunham when the gunshots rang out.
The Acorn confirmed that Dunham, 21, of Newbury Park, was among the dead.
Kristina Morisette
Kristina Morisette was also killed in the shooting, according to the Acorn newspaper.
Few details were available about Morisette, who appeared to be a young woman. Her Facebook page indicated she was from Simi Valley.
Marky Meza Jr.

Family members identified 20-year-old Marky Meza Jr. as one of the victims killed, Santa Barbara news station KEYT reported.
Meza was raised in Santa Barbara and Carpinteria and worked at the restaurant as a busboy and food runner, the station said. He would have turned 21 on Nov. 19.
Justin Meek
Caifornia Lutheran University identified Justin Meek, 23, as a recent graduate who had died in the shooting.
"Meek heroically saved lives in the incident," the university said in a statement.
Meek was a criminal justice and criminology major who sang the national anthem at graduation, according to the university's veterans coordinator. He had for two years worked in the Veterans Resource Office, where "his gregarious and outgoing attitude allowed him to instantly bond with the veterans who entered the office," the coordinator said.