This is an archived article and the information in the article may be outdated. Please look at the time stamp on the story to see when it was last updated.
A man who allegedly fatally stabbed a 3-year-old girl at her mother's workplace in downtown Los Angeles is tied to at least two other unrelated crimes, officials said Wednesday.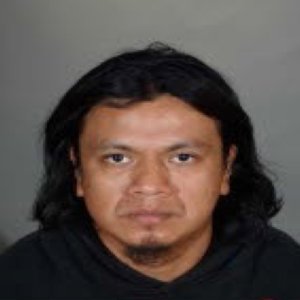 Ruby Vasquez was killed, allegedly by her mother's co-worker, at a clothing factory in the 800 block of McGarry Street about 5:15 p.m. Monday, according to the Los Angeles Police Department.
She had just been picked up from day care to be with her mother when, "without warning," 34-year-old Ricardo Augusto Utuy attacked the girl with a knife, an LAPD news release stated.
Utuy stabbed the child "for no apparent reason," police told the Los Angeles Times.
The little girl -- initially identified only as "Baby Ruby" -- was taken by private vehicle to an area hospital, where she was pronounced dead.
Utuy, who is from Guatemala, fled the scene after the stabbing, but later surrendered to police and was booked on suspicion of murder. His bail was set at $1 million.
The suspect started working at the factory about two weeks ago, and he did not know the toddler's family, according to LAPD Detective Moses Castillo.
"That's the bizarre thing about this -- there is no known motive," he said. "It was unprovoked. ... There is no words to even try to describe this person."
"Anybody that's capable of doing this heinous act to a young child is capable of doing anything," Castillo said.
LAPD released a photo of Utuy because police think he could be associated with unreported crimes.
Police said in a news release Wednesday afternoon that they were were able to connect Utuy to a similar, but unrelated attack earlier this year after a female victim came forward and spoke to detectives. Investigators did not elaborate on the nature of the crime or the  victim.
Police believe a man named Alex may have also been victimized by Utuy. He is described as a Hispanic who lives in Los Angeles.
KTLA's Alberto Mendez and Mariel Turner contributed to this story.