This is an archived article and the information in the article may be outdated. Please look at the time stamp on the story to see when it was last updated.
A recent sex offender compliance check across San Bernardino County resulted in the arrests of 35 people, according to the Sheriff's Department.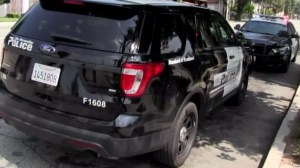 The arrests came after deputies and officers from multiple agencies conducted compliance checks on hundreds of registered sex offenders who reside in the county as part of "Operation Broken Heart," a sheriff's news release stated. The nationwide initiative, which takes place in April and May, targets people who exploit children.
Compliance checks include verifying home addresses of sex offenders, and performing parole and probation searches, the release stated.
Law enforcement personnel arrested 27 people in Loma Linda, Grand Terrace, Highland, Yucaipa, Redlands, San Bernardino, and the un-incorporated county areas of Muscoy, San Bernardino, Mentone and Colton, according to the Sheriff's Department.
Eleven individuals were found to have violated their terms of parole, four violated their probation, three had various narcotic-related offenses and nine were taken into custody on various misdemeanor and felony warrants, the release stated.
Eight other subjects were arrested in a compliance check in Hesperia and Apple Valley, according to a separate sheriff's news release.
Additionally, nearly 50 registrants were found to be out of compliance, according to the department.