This is an archived article and the information in the article may be outdated. Please look at the time stamp on the story to see when it was last updated.
PLAYA DEL REY, Calif. (KTLA) — Residents of Playa Del Rey and Marina Del Rey were being advised to remain vigilant after more than 16 burglaries were reported this week, authorities said.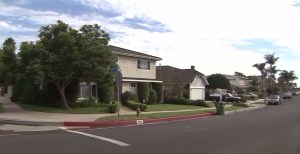 Doors were unlocked and windows were open at some of the homes that were burglarized, making them inviting targets for thieves, police said.
In Playa Del Rey, four homes were burglarized Friday night alone.
"The problem with this neighborhood — it's a great neighborhood — a lot of people are not home during the day, between like 4 and 6," local resident John Herzberg said. "People come in, they knock on doors, they look as if they're trying to sell subscriptions to magazines. They kind of look in the back, they've got a cellphone.
"Back doors, windows and doors are sometimes left open and that's how they get in," he said. "They back a truck in there and most neighbors don't even know. They think there's a gardener that's doing some landscaping."
Earlier this week, robbers tied up an elderly man in his Playa Del Rey home before stealing his SUV, according to police.