This is an archived article and the information in the article may be outdated. Please look at the time stamp on the story to see when it was last updated.
Four men and a 17-year-old male have been arrested in connection with the fatal shooting of a 21-year-old man, gunned down while delivering a birthday present to his grandmother in Apple Valley, sheriff's officials reported Saturday.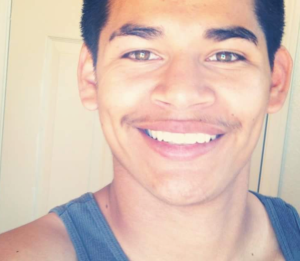 Anthony Espinoza, 23, Rae Espinoza, 19, Joseph Martinez, 20 and Devin Ross, 18, were arrested Friday and each booked on a murder charge into the Sheriff's High Desert Detention Center, while the unnamed 17-year-old male was also arrested and is expected to be booked into Juvenile Hall for the deadly shooting of Johnny La Soya Jr., the San Bernardino County Sheriff's Department said in a released statement.
La Soya was killed outside of his grandmother's house in the 22300 block of Hurons Avenue on Wednesday at about 5:40 p.m.
In a GoFundMe page created to help pay for his burial, La Soya's cousin said the fatal shooting happened as he stopped by his grandmother's house to give her a birthday present.
According to sheriff's homicide detectives, the suspects drove up to the grandmother's home and began arguing with La Soya.
It's unclear what the argument was about, but soon after it started one of the suspect's shot La Soya at least once.
He died a short time later at a local hospital.
The suspects drove away from the house in two grey compact vehicles.
Officials said the five arrests were made following the course of a two-day investigation comprised of investigators from the Sheriff's Homicide Detail, Regional Gang Team and Specialized Enforcement Division.
No other information was released.