This is an archived article and the information in the article may be outdated. Please look at the time stamp on the story to see when it was last updated.
One man was arrested and a second individual remains at-large after four puppies were stolen in an armed robbery in Perris on Thanksgiving, police said Monday.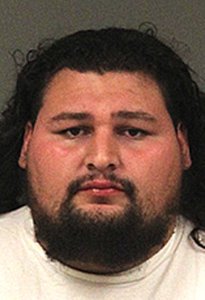 The incident took place at a shopping center in the 1800 block of North Perris Boulevard last Thursday, during an agreed-upon meeting in which the victims were to sell a man an 8-week-old English bulldog puppy, according to a news release from the Perris Police Department.
But when the victims arrived at the location, they were met by two people in a black SUV. One of the individuals was armed with a gun and brandished the weapon at the victims before taking their four English bulldog puppies, the release stated.
The two then sped off in the SUV.
The following day, officers identified one of the suspects as 22-year-old Alexxys Octavio Jimenez, police said.
He was arrested later that day without incident as his Moreno Valley home, according to the release. Officers also recovered all four puppies.
Jimenez was booked on suspicion of armed robbery and is being held on $500,000 bail, jail records indicated. He is due in court Wednesday.
Authorities did not release a description of the second person they said was involved in the incident.
The case remains under investigation and anyone with information is urged to contact Officer Brown by dialing 951-210-1000 or emailing dlbrown@riversidesheriff.org.