This is an archived article and the information in the article may be outdated. Please look at the time stamp on the story to see when it was last updated.
The reported abduction of a 4-year-old girl in Washington has triggered an Amber Alert extending into California, officials said Saturday.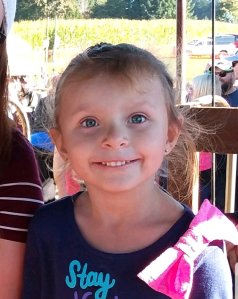 Aranza Ochoa Lopez, described as Hispanic and having blonde hair and blue eyes, was abducted in Vancouver about 1 p.m. on Thursday, according to the National Center for Missing and Exploited Children.
Authorities said the child's height and weight is unknown.
She was last seen in California with her mother, 21-year-old Esmeralda Lopez Lopez, who is the suspect in her disappearance, according to California Highway Patrol.
The pair was believed to be heading to Mexico, CHP officials said.
Lopez is described by authorities as standing about 5 feet tall and weighing 138 pounds. She has black hair and brown eyes.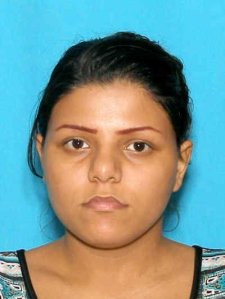 Authorities said she was last seen driving a 2005 Chevy Cobalt with the Washington state license plate number BLK 1552.
The child has been in foster care since being removed from her original home in 2017 and she was taken by her mother during a supervised visit at the Vancouver Mall, according to The Columbian.
The Vancouver newspaper reported that local authorities believe the child may not be safe and her mother is a person of interest in a kidnapping and robbery.
Anyone with information or who has seen the two is urged to call 911 or the Vancouver Police Department at 360-487-7400.
The Amber Alert was issued by CHP officials to residents in more than 20 California counties, including Los Angeles, Ventura, Santa Barbara, Riverside and Orange counties.
https://twitter.com/CHPAlerts/status/1056281043240550400
Check back for updates to this developing story.