This is an archived article and the information in the article may be outdated. Please look at the time stamp on the story to see when it was last updated.
After being approached by police with an underage boy inside his car, a 41-year-old man in Signal Hill has been arrested on suspicion of kidnapping the child and committing lewd acts on him, police said Thursday.
Pedro Rodriguez-Mejia was with the boy, inside a car parked in the area of Walnut Avenue and Hill Street, when officers noticed the vehicle on Tuesday, authorities said. When the officers approached and questioned the pair, they seemed "nervous," police said in a statement.
The boy told officers that he was picked up by Rodriguez-Mejia from somewhere in the 1400 block of Walnut Avenue in Long Beach, police said. That location's about a mile and a half from where they were found.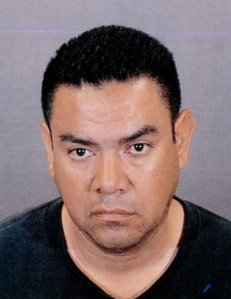 While the boy said Rodriguez-Mejia was his neighbor, he was not able to answer any other questions about him, according to police.
After further investigation, police were led to believe Rodriguez-Mejia kidnapped the boy at about 2:15 p.m. He promised to drive the boy home but instead took him to the city of Signal Hill, where he allegedly committed lewd acts on him, according to police.
Rodriguez-Mejia has since been arrested on suspicion of kidnapping and lewd acts with a child, with his bail set at $100,000.
He posted bail Wednesday evening and is scheduled to appear in court on Sept. 27.
Anyone with information can contact the Signal Hill Police department. The station's general phone line is 562-989-7200.