This is an archived article and the information in the article may be outdated. Please look at the time stamp on the story to see when it was last updated.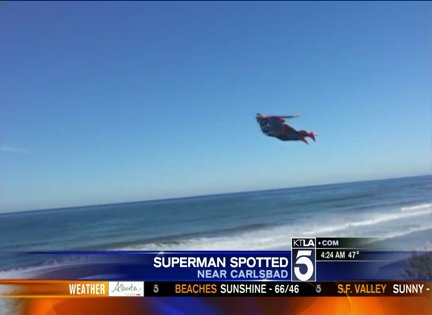 CARLSBAD, Calif. (KTLA) — It's a bird! It's a plane! It's Superman! Well, sort of.
Take a look at this custom-built, radio-controlled Superman.
The high-flying replica of the Man of Steel was spotted zipping above Pacific Coast Highway in Carlsbad.
The video has already passed 80,000 views on YouTube.