This is an archived article and the information in the article may be outdated. Please look at the time stamp on the story to see when it was last updated.
A fourth-grade teacher at an elementary school near West Hollywood has been arrested on suspicion of child abuse, LAUSD said Thursday.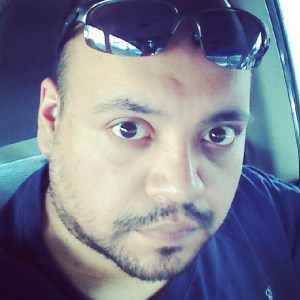 Thelmo Garcia, 37, was arrested by the Los Angeles Police Department's Pacific Division at 10 a.m. Wednesday, county inmate records indicate. He was being held on $100,000 bail.
Garcia, a teacher at Rosewood Elementary school in the Beverly Grove area adjacent West Hollywood, was taken into custody off campus, the Los Angeles Unified School District said in a brief statement.
It was not immediately known what led to his arrest. He had been "removed" from campus last month, LAUSD stated.
No booking photo of Garcia was available, but several parents with children in his class confirmed that photos posted to an Instagram account under his name showed the teacher.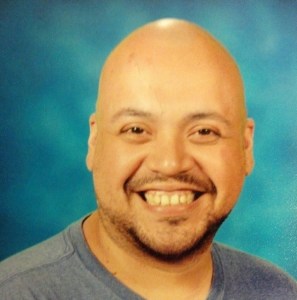 Parent Denesee Pettway said he daughter was in class with Garcia and she found his arrest concerning.
"We're trusting our child to this teacher every day," Pettway said. "Whatever was taking place in this classroom that prompted the children to be as uncomfortable as they were was definitely alarming."
A young student, meanwhile, said she cried when she learned of her teacher's arrest.
"He does play with us and touch us and everything, but … he never actually hurt us," said Rosewood Elementary student Rianna Lashchev. "I was surprised because I thought he was a good person. I was crying and I felt bad for him."
Her mother, Tatiana Lashchev, was in disbelief over the arrest, but another parent said her daughter was roughed up by Garcia.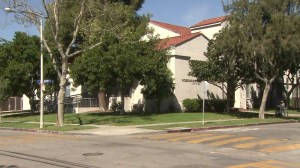 Tara Siddiqi said she never reported the allegations because she believed Garcia was joking around. Her daughter, Tanya Siddiqi, said her teacher would pull children's hair, give high-fives while holding a tack, and throw staples at students.
The district did not immediately respond to Siddiqi's description of Garcia's behavior.
In April, Garcia posted a series of photos on his Instagram account showing a police visit to students in his classroom.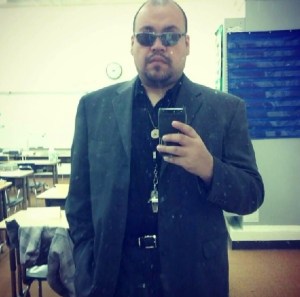 "Having the officers scare my kids. Yay me," one caption stated.
With a photo of a young student sitting inside a squad car, the caption said, "Can i please sit in the back of the police car?? I'm like sure..it'll be good practice haha."
An LAUSD spokeswoman said Garcia had been with the district since 1999, and at Rosewood Elementary since 2011.
Crisis intervention counselors were at the school Thursday "for any students who might be affected by the arrest," the district said.
The Los Angeles Police Department referred a call for information on the arrest to the District Attorney's Office. No charges had been filed, a spokeswoman for the DA's office said early Thursday afternoon, adding that the agency would make an announcement when information became available.
Garcia's profile had been removed from the Rosewood Elementary website by Thursday.
More video: