This is an archived article and the information in the article may be outdated. Please look at the time stamp on the story to see when it was last updated.
A man has turned himself in to Los Angeles police Wednesday in connection with a hit-and-run crash that killed a 5-year-old boy in South Los Angeles and left investigators searching for the driver of an aged SUV.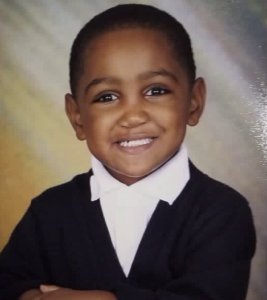 Homer Watford, 19, turned himself into police at LAPD's 77th Street Division about 2 p.m., accompanied by his family, the Los Angeles Police Department said in a statement. Watford's cousin, 20-year-old Eric Roberts, who police said was the passenger in the SUV, also went to police Wednesday and provided a statement.
Watford was taken to jail and booked on suspicion of felony hit-and-run in connection with the death of the little boy, Ronald Neal, police said.
Ronald O'Neal Sr., the little boy's father, told KTLA that Watford, who was his childhood friend, apologized to his son's mother before turning himself into police.
"He gave her some closure. At least he came and did that you know, it takes a man to do that," O'Neal Sr. told KTLA.
The boy's uncle, Antoine Smith, told KTLA Watford gave a tearful apology to the family and said he only saw a dog run into the street and didn't realize he had hit the boy, until he saw the surveillance video on the news.
"When you seen the tears, it was from his heart. You could see he was sincerely sorry," Smith said.
Ronald was struck by a vehicle near the intersection of 82nd Street and Towne Avenue in the Florence neighborhood at about 5:15 p.m. Tuesday.
He was taken to a local hospital, where he died, police said. He was identified by his mother Wednesday morning.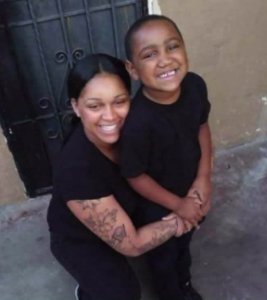 Late Wednesday, a police news release gave the child's name as Ronald O'Neal, as did the boy's father. Earlier in the day, KTLA was told by a family member that the boy's last name was "Neal," and a GoFundMe page for the family identified him as Ronald Dwayne Neal III.
On Thursday, a county coroner's record indicated the child's name was Ronald Neal. He died of blunt head trauma, the record said.
Ronald, a kindergartener, would have turned 6 in May, according to his mother Jaychele Turner, who said her son loved to dance and went by the nickname "But-But."
"Ronald was my baby. … I'm just going to miss him playing the drums, playing a game, dancing," Turner said.
Ronald's mother said her son was possibly trying to help catch a neighbor's dog that had gotten loose when he ran into the street and was struck. Ronald would not have run into the street under normal circumstances, she said.
The vehicle that struck Ronald was captured on a nearby home's surveillance video. It was described by LAPD as a "worn" 1990s-era green Chevrolet Tahoe or Suburban with a distinctive black hood and dark-tinted windows.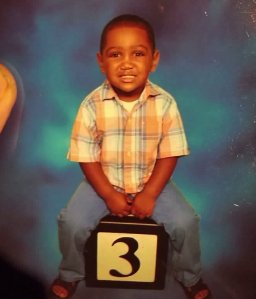 Witnesses told police the SUV turned a corner, stopped for a moment after hitting Ronald, and then sped away. Witnesses also said Ronald may have been struck a second time by the vehicle as it fled the scene.
Police said at about 5:30 p.m. Wednesday, the green 1997 Chevrolet Tahoe believed to be the SUV that hit Ronald was found in the 2300 block of Third Avenue. The SUV had collision damage consistent with the surveillance video and both license plates were missing, according to police.
Los Angeles Police Department Officer Ruben Mendoza confirmed at a press conference Wednesday morning that the vehicle likely hit Ronald a second time as the boy rolled on the ground.
Ronald's mother spoke out against the driver's actions.
"It just doesn't make sense for you to hit him. To stop and then hit him again and then run him over and drag my baby … it's just not right," Turner said.
On Wednesday night family, friends and community members held a candlelight vigil to pray and sing in memory of the little boy.
KTLA's Nidia Becerra contributed to this article.
Correction: An earlier version of this story used an incorrect first name in one reference to the hit-and-run victim. The story has been updated.