This is an archived article and the information in the article may be outdated. Please look at the time stamp on the story to see when it was last updated.
A 5-year-old Sylmar boy tested positive for cocaine Friday after being found sitting next to a half-pound bag of the drug in the backseat of his parent's vehicle, according to the Ventura County Sheriff's Department.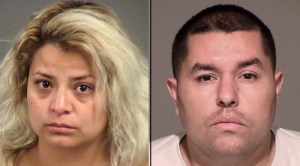 Authorities made the discovery at the end of a months-long investigation into alleged cocaine sales in Ventura County that led detectives to Sylmar resident Marco Cuevas, according to a news release from the Ventura County Interagency Pharmaceutical Crimes Unit.
The 31-year-old Cuevas was arrested Friday in Moorpark where he was suspected of going to engage in a cocaine deal, the release stated.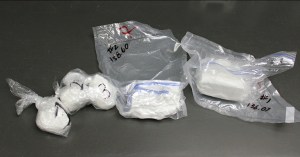 At the time of his arrest, Cuevas had several ounces of cocaine on him and another half-pound of the drug in his vehicle, according to detectives.
The cocaine in the vehicle was found in the back seat near his 5-year-old son. A preliminary test came back positive for cocaine in the boy's system, the release stated.
Cuevas' wife, Sandy, 29, was also in the vehicle and was in possession of over $10,000 in suspected drug proceeds, authorities said.
During a search of the couple's home in the 13300 block of Berg Street, detectives found several pounds of marijuana, hundreds of prescription pills, $75,000 in cash, 16 guns and nearly 3000 rounds of ammunition, according to the release.
Neighbors who did not want to identified told KTLA the couple has three children and that Sandy Cuevas was pregnant with their fourth.
The three children at the home were taken into protective custody.
Marco Cuevas was booked for possession for sale of cocaine, conspiracy to sell cocaine, child endangerment and multiple weapons violations, including being a convicted felon in possession of a firearm.
He was being held on $1,000,000 bail.
Sandy Cuevas was booked for possession for sale of cocaine, conspiracy to sell cocaine and child endangerment.
She was released on bail.