This is an archived article and the information in the article may be outdated. Please look at the time stamp on the story to see when it was last updated.
A woman who saw her 26-year-old daughter shot to death by the younger woman's ex-boyfriend asked for help Tuesday in finding the killer, who has missing in the more than two months since the Bellflower homicide.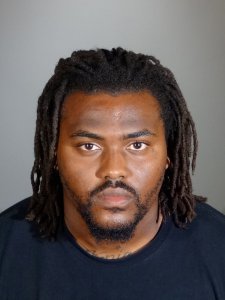 Kenia Buckner's former boyfriend, Antowan Parker, 31, appeared at her apartment in the 16200 block of Cornuta Avenue and shot her in front of their 10-year-old daughter and Kenia's mother on Jan. 16, authorities say.
He walked in the front door and shot the mother of three in the chest, according to the Los Angeles County Sheriff's Department said. A 10-year-old niece and other family members were present and saw Kenia die.
"She was everything to me," said the victim's mother Debbie Buckner. "I want to say to people who know, please turn him in."
Debbie spoke at a news conference where authorities announced a $5,000 reward offered by the city of Bellflower in the killing. Sobbing, she said she wanted to forgive Parker but she was still angry.
"Nobody should have to go through and feel what I feel daily," Debbie Buckner said.
Buckner, a nursing student, was pronounced dead at the scene, and Walker fled after the shooting and has remained on the loose.
He had his victim's name -- "Kenia" -- tattooed on the front of his neck, authorities said.
A warrant has been issued for the arrest of Parker, who should be considered armed and dangerous, according to the Sheriff's Department.
He is described as between 5 feet 9 inches and 5 feet 10 inches tall, about 230 pounds, with brown eyes and long hair in dreadlocks that may have been shaved or cut off. He is known to frequent Long Beach and Lake Elsinore.
Call 911 if you see him, the Sheriff's Department advised. Anyone with information was asked to call L.A. Crime Stoppers at 800-222-8477.