This is an archived article and the information in the article may be outdated. Please look at the time stamp on the story to see when it was last updated.
A woman visiting from Korea with her daughter was beaten and robbed outside a Placentia hotel last week, and police were searching for the assailants.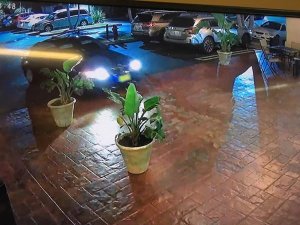 Officers responded to the Best Western Hotel, located at 118 E. Orangethorpe Ave., on Friday about 9:30 p.m.  to the report of a robbery and found a 55-year-old woman and her 25-year-old daughter in the parking lot, Placentia police said in a news release Monday.
The mother was on the ground and suffering from "obvious signs of trauma."
The women told police when they pulled into the hotel, a blue SUV parked next to them and two men exited through the passengers doors while the driver stayed in the car. After approaching the women, one man grabbed the purse the mother had over her shoulder and tried to rip it away from her.
"When she put up a struggle, the other male suspect pointed a handgun at her," police said in the release.
The mother was pushed to the ground by the assailants who continued to punch and kick her until she lost consciousness, even after they managed to get her purse, police said.
After the attack the men ran back to the car and fled the scene.
The mother was taken to a local trauma center where she remains in unknown condition.
The assailants were described as two Black males, in their late teens, standing approximately 6 feet tall and were seen wearing dark clothing.
Their vehicle was described as a Navy blue, 4-door BMW sedan with a spoiler and yellow paper dealership license plates.
Anyone with information about the robbery was asked to call the Placentia Police Department Detective Bureau/Detective Reger at 714-993-8187.