This is an archived article and the information in the article may be outdated. Please look at the time stamp on the story to see when it was last updated.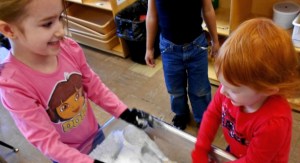 More than 57,000 children scheduled to start preschool in the next few weeks were being cut from the Head Start program.
The Administration for Children and Families reported Monday that 51,299 fewer children will begin Head Start preschool programs and 5,966 fewer toddlers will enter Early Head Start programs due to the $85 billion in federal budget cuts called sequester.
The federal government spends about $8 billion a year on Head Start, an early childhood development program for low-income families. About 1 million children are enrolled in the program nationwide.
The cuts are part of the $85 billion in forced spending cuts that kicked in between March 1 and Sept. 30. Unlike other programs, Head Start programs are tied to the school year, so many of the cuts couldn't be fully implemented until the school year began.
Click here to read the full story at CNN.com.