This is an archived article and the information in the article may be outdated. Please look at the time stamp on the story to see when it was last updated.
The Los Angeles County coroner's office on Thursday identified a 59-year-old man as the driver who was killed when a tire flew over the center divider and slammed into his car on the 14 Freeway in Newhall.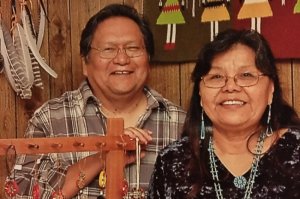 Paul Begay, of Lancaster, was headed southbound near Placerita Canyon around 2:30 p.m. Wednesday when a tire came off a vehicle that was traveling northbound, according to the California Highway Patrol.
The tire went over the center divider and struck Begay's car, a dark-colored 2013 Hyundai.
He died at the scene. A white sheet covered the front window of the vehicle, which was stopped in the middle of the roadway, aerial video from Sky5 showed.
The tire apparently came from a 1986 Cadillac that was driving on the opposite side of the freeway, though it was not immediately known how it dislodged from the vehicle. An investigation is ongoing.
The victim's name was released Thursday by Lt. Smith of the coroner's office.
Begay was on his way to work at at a hospital when the crash occurred, according to a GoFundMe page set up to help his family pay for medical expenses. His wife said the family was packed packed to go on vacation, but now she is planning his funeral.
"He's gone," Begay's widow, Cecilia, told KTLA. "I know he went in peace because they said it was so instant."
Cecilia, who was married to Paul for 30 years, described her husband as a hard working man.
"He was our provider here at home, he was the only one who worked," Cecilia added. "Now it's like what to do we do and where do we go?"
Paul Begay worked as a registered nurse and also made Native American arts and crafts, the page said.
Begay is survived by his wife, three children and two grandchildren.
His son, Sean Paul, said Paul was inspiring and always helping other.
"He would help more than he would receive," Sean Paul Begay said.
KTLA's Irving Last and Nisha Gutierrez-Jaime contributed to this story.