This is an archived article and the information in the article may be outdated. Please look at the time stamp on the story to see when it was last updated.
Six additional victims have contacted the Los Angeles County Sheriff's Department officials after a Santa Monica city employee was arrested on suspicion of sexually assaulting four children, authorities announced Thursday.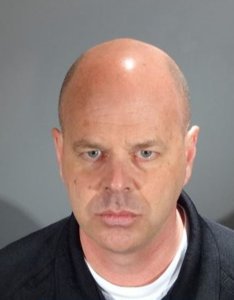 Eric Wess Uller, 50, served as a volunteer at the Santa Monica's Police Activities League program between the late 80s and possibly 2010, and investigators are asking for more potential victims to come forward.
He was charged on Monday with five counts of sexual crimes against four minors. Lt. Todd Deeds said Uller had access to hundreds of children over the years and that investigators believe there are more victims out there.
"We want to make sure that this man stays locked up and he doesn't harm any more young boys ever again," Deeds said during a news conference Thursday.
He said that Uller targeted children, primarily boys, befriended  and "groomed" them, then sexually assaulted them.
The alleged victims were about 13 or 14 years old at the time, and are now adults.
Uller is the lead public safety systems analyst for Santa Monica, but has since been placed on administrative leave, sheriff's officials said.
His bail was set at $750,000, and he is scheduled to appear in court on Nov. 5, 2018.
Anyone who believes they might have been victimized by Uller can call the Sheriff's Department special victims bureau at 877-710-5273. Those wishing to remain anonymous can call Crime Stoppers at 800-222-TIPS.