This is an archived article and the information in the article may be outdated. Please look at the time stamp on the story to see when it was last updated.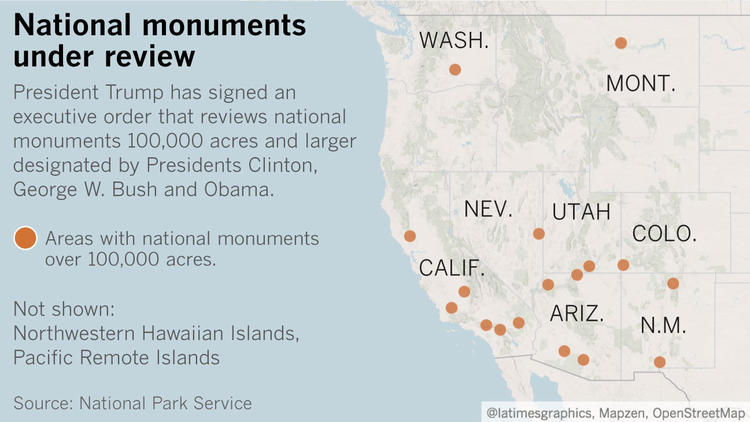 Six national monuments in California, including one that expanded federal protections for the San Gabriel Mountains, are among more than two dozen "under review" by the Trump administration.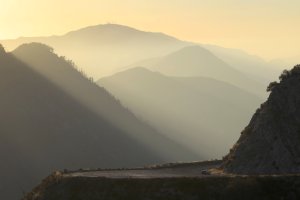 President Donald Trump on April 26 signed an executive order instructing Interior Secretary Ryan Zinke to review monuments of more than 100,000 acres created or expanded since. The monuments under review were created by Presidents Barack Obama, George W. Bush and Bill Clinton under their executive authority granted by the 1906 Antiquities Act.
On Friday afternoon, the U.S. Department of Interior formally identified those national monuments to be "initially reviewed." There are 27, including five ocean monuments.
Those in California on the list are:
All but one of the 22 land monuments under review are in the West; one, Katahadin Woods and Waters National Monument, which was designated in Maine last year, is being reviewed to determine whether adequate public outreach was done, according to the Interior Department.
One of the most controversial on the list is 1.35 million-acre Bears Ears National Monument in Utah, which Zinke plans to visit next week. It was created in late December by Obama.
The department said in a news release that it is seeking comment from the public on the monuments. Comments may be submitted after May 12 at regulations.gov by entering "DOI-2017-0002" in the search bar and clicking "Search," or by mail to Monument Review, MS-1530, U.S. Department of the Interior, 1849 C Street NW, Washington, DC 20240.
Public comment for Bears Ears will last only 15 days, shorter than other monuments, because Zinke is required by the executive order to give a determination within 45 days, the department said.