This is an archived article and the information in the article may be outdated. Please look at the time stamp on the story to see when it was last updated.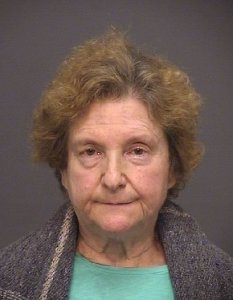 The daughter of a 92-year-old woman found dead at her Huntington Beach home was arrested Tuesday on suspicion of killing her, according to police.
The arrest of Cynthia Strange, a 64-year-old Irvine resident, comes after weeks of investigation by police. Her mother, Ruth Strange, was found dead at her home located in the 6800 block of Vista Del Sol Drive on Sept. 4, police said.
Officers responded to the home just before 11 a.m. after getting a call from someone saying the 92-year-old woman could not be reached, police said. The caller had tried going to Ruth's home to pick her up for a doctor's appointment, officials said.
When Ruth's body was found, detectives immediately began to investigate since there were suspicious circumstances surrounding her death, police said.
Four weeks of investigation led to evidence and other information linking Cynthia to the crime, according to police. Since her arrest, she's been booked into the Huntington Beach Jail and is currently being held without bail.
No other details are being released by police as the investigation continues.