This is an archived article and the information in the article may be outdated. Please look at the time stamp on the story to see when it was last updated.
A 71-year-old instructional assistant allegedly groped a special needs student at a high school in Rancho Cucamonga while she was on campus, according to the school district's superintendent and the San Bernardino County Sheriff's Department.
The school employee was allegedly seen grabbing the buttocks of the 21-year-old woman, a student with special needs at Los Osos High School, as she was leaving the gym foyer on her way to the track at the school, Chaffey Joint Union High School District Superintendent Mathew Holton said in a statement to KTLA.
Sheriff's deputies later confirmed the report.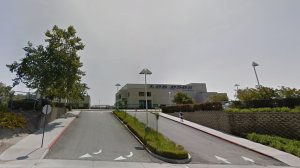 The incident was seen by another school employee and caught on a surveillance camera on campus, Holton said. After the incident, her parent was contacted and the student was released to her grandmother and other family members, he said.
Sheriff's deputies described the young woman as "developmentally disabled" in a news release.
Meanwhile, the instructional assistant has been put on administrative leave and "turned over to law enforcement," Holton said in the statement. Since his removal from campus, "there are no current safety concerns," sheriff's deputies said.
The Sheriff's Department said it is turning over the video evidence involved to the San Bernardino County District Attorney's Office to review for the possibility of criminal charges.
Anyone with information can contact the Rancho Cucamonga Police Department and anonymous tips can be forwarded to 800-782-7463.
No further information has been released by school officials or law enforcement.
KTLA's Meghan McMonigle contributed to this story.