This is an archived article and the information in the article may be outdated. Please look at the time stamp on the story to see when it was last updated.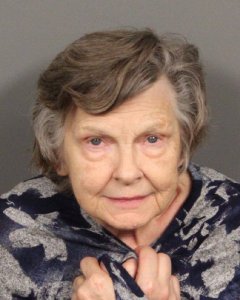 A 79-year-old woman was arrested on suspicion of shoplifting from a department store in La Quinta, officials said Friday.
Patricia Elrod was taken into custody Thursday at the Kohl's in the One Eleven La Quinta Center on Highway 111, according to the La Quinta Police Department.
Officials said she was seen unloading a shopping cart full of items into her vehicle before going back into the store.
Once back in, she allegedly loaded the shopping cart back up and exited the store again with no intention of paying, police said.
Authorities said Elrod also had multiple warrants for theft out of Los Angeles County.
Inmate records showed she was arrested around 8:15 p.m. Thursday and held at the Indio Jail before being released Friday.
She was scheduled to appear in court on Jan. 31, 2019.