This is an archived article and the information in the article may be outdated. Please look at the time stamp on the story to see when it was last updated.
A registered sex offender has been arrested on suspicion of sexually assaulting an 8-year-old girl at a school holiday event in Santa Ana, police announced Tuesday.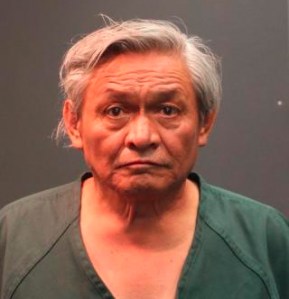 Davis Elementary School was holding a gift and food giveaway Saturday morning, which attracted a large crowd of families from the neighborhood, according to a Santa Ana Police Department news release.
The 8-year-old girl was dropped off at the school along with her 10-year-old brother while their parents parked their car.
As they waited in the school parking lot for their parents to return, a man sat down next to the girl and began to talk to her.
The man, identified by police as 59-year-old Raul Martin, of Santa Ana, began touching the girl inappropriately, according to the Police Department.
A woman attending the event saw Martin touching the girl and went to stop him before finding her parents, the news release stated.
When Santa Ana police arrived at the scene, they arrested Martin after other attendees pointed him out.
Martin, a registered sex offender who lives in an apartment complex on North Spurgeon Street about a tenth of a mile from the school, was booked on suspicion of sexual assault and was placed on a no-bail probation hold and an immigration hold, according to the news release.
Anyone with further information on Martin was asked to contact Detective J. Perez at 714-245-8351.