This is an archived article and the information in the article may be outdated. Please look at the time stamp on the story to see when it was last updated.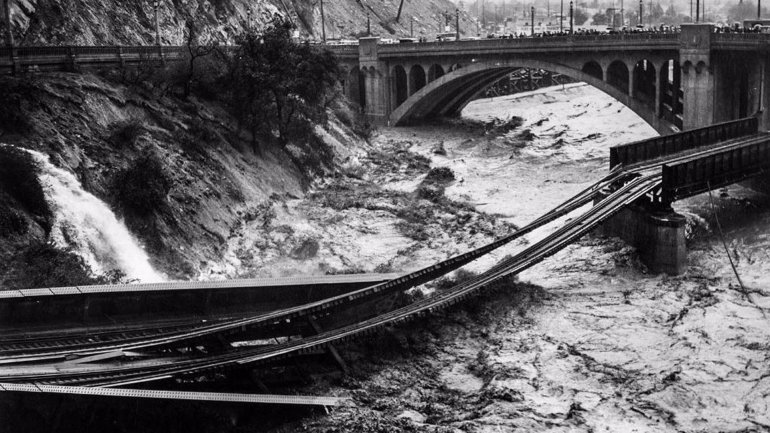 California's drought-to-deluge cycle can mask the dangers Mother Nature can have in store.
During one of the driest March-through-February time periods ever recorded in Southern California, an intense storm dumped so much rain on Montecito in January that mudflows slammed into entire rows of homes. Hundreds of homes were damaged or destroyed, and at least 21 people died.
It was a grim reminder that in a place so dry, sudden flooding can bring disaster.
Eighty years ago this month, epic storms over just six days caused widespread destruction across Southern California.
Read the full story on LATimes.com.