This is an archived article and the information in the article may be outdated. Please look at the time stamp on the story to see when it was last updated.
An 84-year-old woman in rural Northern California has a date with the county judge next month after authorities said she fired a gun at her neighbors' children for being too noisy.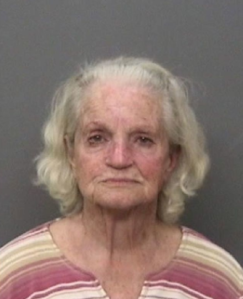 On Friday evening, Betty Frances Sanders and her husband approached the fence that divides their property from their neighbors in Anderson and began arguing over the neighbors' kids, the Shasta County Sheriff's Office said in a statement.
The three children, between 8 and 10 years old, had been riding motorcycles and were generally "being noisy" when Sanders and her husband approached their neighbors to complain, authorities said.
An argument ensued and Sanders shot one round from her gun toward her neighbors' children, who were about 20 feet away, the Sheriff's Office said in a statement. According to a log of the incident, one neighbor "could hear the bullets going over her children's heads" and called police. No one was injured, officials said.
Read the full story on LATimes.com.