This is an archived article and the information in the article may be outdated. Please look at the time stamp on the story to see when it was last updated.
In an audio recording released by police on Wednesday, an 8-year-old Glendale boy can be heard urgently describing the attempted kidnapping of his 3-year-old brother to a 911 dispatcher.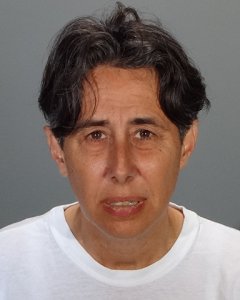 The boy was with his brother at John Marshall Elementary School on Aug. 10 when Lisa A. Arnold allegedly attempted to kidnap the younger boy. Their mother came and intervened before the child could be taken, police said.
In an interview with KTLA Wednesday evening, the unidentified boy described fighting off the would-be kidnapper, who, he said, "looked like a bad person."
"I punched her on her finger, then I punched her on her tummy. Then she let go of my little brother," the boy said.
The Glendale Police Department released the recording of the child talking to an emergency dispatched due to numerous requests. Police asked news media not to identify the child.
In the 911 recording, the mother can be heard saying "somebody, uh, steal my son," before the dispatcher asks to speak with her oldest son.
"It didn't happen to me, it happened to my little brother. It was guy and he had long hair, and he said, 'You have a beautiful kid'," the 8-year-old said on the recording.
The oldest son continues to describe the attempted kidnapping in detail when questioned by the dispatcher.
"He was walking, sneaking past us and trying to get the baby out of our hands. And then she hit my mom, and I said 'let my brother go' very strongly," the boy told the dispatcher. "Then I pushed my little brother so strongly and then hit her on her finger and they let go and then she ran and she put her speed at 100 percent."
He described the car the would-be kidnapper was driving and gave a description of the attacker's appearance.
"He drives a small, gray car. It was man, it looked like a lady. We weren't sure. Her, his voice looked like a girl but he looked like a man," the boy said on the 911 recording.
In his interview with KTLA, the boy said he was afraid of what the suspect might do to his little brother.
"I wanted to save my brother," the boy said. "If she took him away, she would have just … killed him."
Arnold was arrested two days after the attempted kidnapping. She is accused in two separate but similar incidents that occurred about a mile apart. Less than a half-hour before the incident at the school, Arnold allegedly tried to take a 14-month-old girl from her stroller. In that instance, the toddler's mother intervened.
Arnold was charged with two felony counts of attempted kidnapping with the special allegation that the victims where under 14 years old, the Los Angeles County District Attorney's Office announced.
She entered a not guilty plea in Burbank court on Tuesday.
Arnold faces more than nine years in state prison if convicted. Her bail was set at $100,000.
KTLA'S Melissa Pamer and Kennedy Ryan contributed to this story.