This is an archived article and the information in the article may be outdated. Please look at the time stamp on the story to see when it was last updated.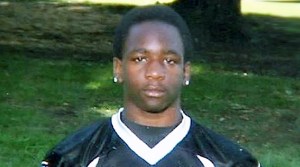 PASADENA, Calif. (KTLA) — A man who admitted lying to a 911 operator about being robbed at gunpoint by an unarmed teenager was sentenced Monday to 90 days in jail.
The call by Oscar Carrillo back in 2012 triggered a chain of events that ended in the fatal shooting of robbery suspect Kendrec McDade.
On Monday, Carrillo agreed to plead guilty to false reporting charges.
He was sentenced to 90 days in jail and ordered to serve 90 days of community service.
Carrillo was also ordered to pay $3,000 in restitution to the Pasadena Police Department.
Two Pasadena police officers who shot and killed 19-year-old McDade were cleared of any wrongdoing.
The L.A. County District Attorney's office determined the two officers reasonably believed McDade was armed with a gun based on false information from the 911 caller.