This is an archived article and the information in the article may be outdated. Please look at the time stamp on the story to see when it was last updated.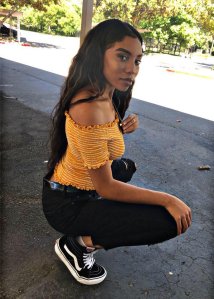 Mourners gathered Friday to honor the life of an 18-year-old woman brutally stabbed to death last month on the platform of a BART station in Oakland, as her family plans to sue the transit service, the firm representing them said.
Nia Wilson dreamed of joining the military and wanted to become a paramedic. But, her father said in a statement released by The Arns Law Firm this week, "we will never see my baby again. and she will never be able to pursue her dreams. No parent should ever have this experience in their life."
On July 22, as the 18-year-old was getting off a BART train with her two sisters at Oakland's MacArthur Station, a man who had been on the same train swiftly attacked them.
Nia was slashed across the neck and died on the platform, while her sister Letifah also suffered several stab wounds. The attack was unprovoked, and BART Police Chief Carlos Rojas said it was among the most vicious attacks he'd seen in his 30-year career.
Their father, Ansar El Muhammad, rushed to the station and saw "his daughter Letifah covered with blood and Nia dead under a blanket in a pool of blood on the platform," according to the law firm representing the family.
The attacker fled the scene. Police said the man was seen stripping his clothing in a nearby parking structure, and Latifah told KGO she looked back and saw him "wiping off his knife" after she was attacked.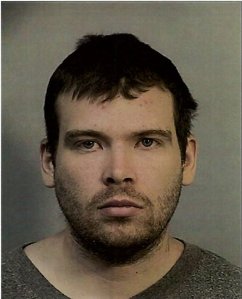 John Cowell, 27, has since been arrested and charged with murder and attempted murder in the case.
Wilson's family believes the deadly assault was racially motivated and should be investigated as a hate crime.
During Friday's funeral service, held at the Acts Full Gospel Church in Oakland, the crowd of hundreds cheered as some speakers called for justice in a killing the community believes underscores the dangers facing young black women, the New York Times reported.
"There is no peace without justice," said Rep. Barbara Lee, who represents the Bay Area. "We will always keep Nia near to us, and say enough is enough in her memory and in her honor."
Her family is adamant that Nia's death not be in vain. According to their attorneys, they want "the murder of this amazing 18-year-old to be a turning point in the Bay Area and for BART."
The Arns Law Firm said it is preparing to file a suit alleging the transit service failed to protect its riders. Painting Cowell as "an apparent fare-jumping transient," the firm argues proper security would have prevented him from entering the platform at all that day.
"BART has a legal duty to provide the highest care to protect its passengers from assault," the lawyers said in a statement. "During a time when the incidence of violent crime in Oakland and the rest of Alameda County is decreasing, violent crime on BART is increasing. BART management has failed to come clean with the public about the dangers riders face every day."
Cowell was arrested after another rider spotted him on a BART train the following day and tipped off police. The suit will claim that points to a lack of security that leads to violent crime at its stations.
Two other people died following assaults at BART stations the same week Nia was killed. And on Friday, another two people were stabbed at the MacArthur Station, forcing it to shut down, the San Francisco Chronicle reported.
According to the law firm, public records show more than 22,000 illegally board the transit system's trains every day. The lawsuit will allege this helped create a 66 percent increase in violent crime on BART.
The firm plans to demand BART admit it's not safe and make changes, including adding staff and other security measures to catch fare evaders and instituting new policies to deter crime.
In a statement provided to the East Bay Times, the transit service said, in part: "Nothing is more important than the safety of our riders and employees … Our hearts break for the Wilson family. Their grief must be unbearable. BART as an agency will continue to do all we can to ensure a safe trip for our riders."
A spokesperson told the newspaper it has already made changes in attempt to thwart fare evasion, and its Police Department's arrests were up 40 percent last year after it added patrols.