This is an archived article and the information in the article may be outdated. Please look at the time stamp on the story to see when it was last updated.
An 18-year-old Murrieta woman who was driving drunk and under the influence of cocaine when she crashed into a 26-year-old woman, killing her, has been sentenced to four years in prison, the Murrieta Police Department announced Thursday.
The prison sentence was handed down to Taylor Suzzanne Channel during a court appearance Friday at the Southwest Justice Center in Murrieta, local police said.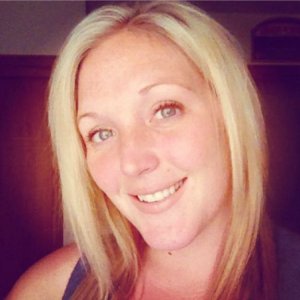 She was just 17 years old when she was driving drunk and sped through two red lights on a rainy night last January, before crashing into the vehicle driven by 26-year-old Leah Reay, police said.
Reay died upon impact, according to police.
Since Channel was a minor at the time of the crash, her case was initially in juvenile court. However, the Riverside County District Attorney's Office moved to have the case transferred.
Last September, a Juvenile Court judge ruled Channel should stand trial as an adult and her case was taken to Riverside County Superior Court. On Friday, she pleaded guilty to a felony charge of vehicular manslaughter with gross negligence while intoxicated.
The fatal crash happened in the area of Murrieta Hot Springs and Alta Murrieta at about 9 p.m. Jan. 22, 2017. It was witnessed by a police sergeant.
That night, as heavy rain fell over flooded streets, the sergeant saw a silver Chrysler 300 — the car being driven by Channel — run a red light while speeding near Whitewood, police said.
Then, as the sergeant tried catching up with the speeding car and flashed his overhead lights, it ran through another red light near westbound Murrieta Hot Springs and Alta Murrieta.
Just as Channel was speeding through the red light, Reay was making a left turn on a green light from eastbound Murrieta Hot Springs onto northbound Alta Murrieta. Her car was struck by Channel's in that intersection.
Channel was driving 84 mph at the time of the crash and was found to be under the influence of alcohol and cocaine, police said.
During Channel's court appearance on Friday, victim impact statements were read by the parents, best friend and husband of the victim as well as the husband's parents.
Reay was a nurse with a "bright smile" and "joyful personality," according to a page on the American Red Cross's crowdfunding site, Crowdrise.
"She had the perfect life and everything was going as planned, married to her high school sweetheart Kevin, just bought their first home, ready to start their family" until the night of the fatal crash last January, the fundraising page states.