This is an archived article and the information in the article may be outdated. Please look at the time stamp on the story to see when it was last updated.
In 2006, Eduardo Ramon Rodas Gaspar skipped bail and fled to his native Guatemala after he was accused of molesting several female patients at the former Tarzana Hospital where he was a nursing assistant.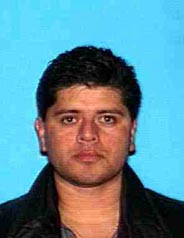 For 11 years, he was the target of an international manhunt that came to an end last month when he was extradited on June 29 from Guatemala to the United States.
But two weeks after his return to the U.S., the Los Angeles Police detective who was on his trail from the beginning said she was stunned when a judge granted Gaspar the ability to bail out and denied prosecutors' requests for higher bail.
"I'm shocked," LAPD Det. Ninette Toosbuy said. "Let's say he does skip bail again. … What are we telling our victims? What kind of message are we sending to them?"
Read the full story on LATimes.com.