This is an archived article and the information in the article may be outdated. Please look at the time stamp on the story to see when it was last updated.
The American Civil Liberties Union is taking on Hollywood's boys-club mentality.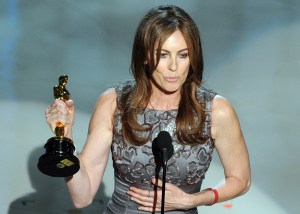 The organization on Tuesday called on state and federal agencies to investigate gender discrimination at major Hollywood studios, networks and talent agencies, contending that "women are systematically excluded from or underemployed in directing jobs."
Letters sent to the California Department of Fair Employment and Housing, the U.S. Equal Employment Opportunity Commission and the Office of Federal Contract Compliance Programs cite statistical evidence revealing dramatic disparities in the hiring of women directors in television and big-budget films.
A USC study cited in the letters found that only 1.9% of directors of the top-grossing 100 films of 2013 and 2014 were women, and of the 1,300 top-grossing films from 2002-14, only 4.1% of the directors were women.
Click here to read the full story on LATimes.com.
Hollywood's failure to hire women directors is a civil rights issue. We demand #FilmEquality https://t.co/H7rRiDxQQM pic.twitter.com/KGl5glWTIX

— ACLU SoCal (@ACLU_SoCal) May 12, 2015