This is an archived article and the information in the article may be outdated. Please look at the time stamp on the story to see when it was last updated.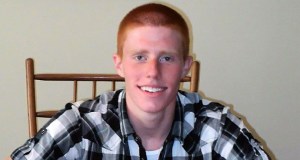 The active search at Castaic Lake for missing college student, Bryce Laspisa, has been called off nearly three weeks after the teenager's SUV was found abandoned in the area, authorities said.
No one has heard from Laspisa since the early morning hours of Aug. 30, when he called his mother to he was too tired to drive.
Laspisa, 19, had been on his way home to Laguna Niguel from Sierra College outside of Sacramento. Hours after he called his mother Karen, his SUV was found on its side near Castaic Lake.
The vehicle's rear window was smashed, and Laspisa's wallet and cell phone were still in the car.
A volunteer effort coordinated by Laspisa's uncle and father also searched area campgrounds and other nearby spots where Laspisa might have gone.
Family members have set up a Facebook page called Find Bryce Laspisa for information and tips.