This is an archived article and the information in the article may be outdated. Please look at the time stamp on the story to see when it was last updated.
Municipal budget cuts in Upland have prompted fears that dozens of cats and dogs at the Friends of Upland Animal Shelter may be euthanized.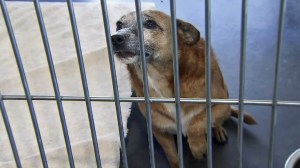 The City Council voted last week to adopt a new budget, which included a $389,699 cut to animal services, according to a the shelter's website.
"We were operating on a very limited amount of money to begin with, I don't know how we're going to do it without sacrificing the quality of conditions here," Janice Elliot from the Friends of Upland Animal Shelter said.
Staff layoffs and reduced shelter hours could begin as early as October as the city attempts to attain their new animal services budget goals, which represent a 41 percent reduction over last year, the shelter stated on a GoFundMe page.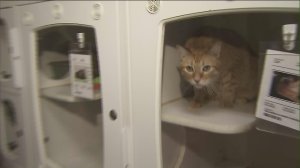 The changes would account for only part of the necessary cuts, according to the shelter workers, who fear the reductions will lead to higher euthanasia rates for cats and dogs.
The shelter has cut its euthanasia rates from 47 percent in 2007 to 23 percent in 2014, finding new homes for more than 1,400 animals, according to the GoFundMe post.
"This progress is at risk and the shelter could become a high-kill 'dog pound' without your help!" the post stated.
The shelter is using the GoFundMe page to help raise some of the money lost in the new budget.
"We need your help to avoid this intolerable and unbearable outcome," the statement read.
More video: