This is an archived article and the information in the article may be outdated. Please look at the time stamp on the story to see when it was last updated.
Actor William Adam West, best known for his work as "Batman," has died following a battle with leukemia, according to statements from his family.
West, who was born on Sept. 19, 1928, in Walla Walla, Washington, died Friday night.
"It's with great sadness that we are sharing this news…Adam West passed away peacefully last night after a short but brave battle with leukemia," family members posted on West's verified Facebook page. "He was a beloved father, husband, grandfather, and great-grandfather. There are no words to describe how much we'll miss him. We know you'll miss him too and we want you to know how much your love and support meant to him throughout the years. Hug your loved ones today."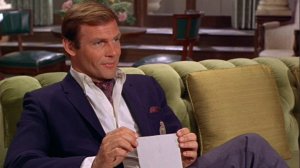 West's fascination with comic books, particularly the character of Batman, began around the age of 10, according to the Internet Movie Database.
His first job in show business was as a DJ at a radio station in Seattle. By 1959, West had made his way to Hollywood, where he shortened his name to "Adam West," according to IMDB.
In 1966, West was cast as Batman, a role that would forever define his career.
Even though West appeared in over 140 movies and TV shows, it was his three seasons playing the "Caped Crusader" that earned West national and international fame.
A drawing of Batman by artist Bob Kane one was of West's most prized possessions, according to IMDB. Kane inscribed the drawing: "To my buddy, Adam, who breathed life into my pen and ink creation."
Check back for updates on this developing story.
Our beloved AW passed away last night. He was the greatest. We'll miss him like crazy. We know you'll miss him too – West Family pic.twitter.com/8bkEq1C2ao

— Adam West (@therealadamwest) June 10, 2017